User Manual for IFTTT

Enable IFTTT feature for Air Monitor
Acer Air Monitor integrates with the IFTTT service which enables your Air Monitor to connect to many other services and devices (which also support IFTTT).
An IFTTT Applet manages "If this, Then do that" connections between two devices or services of IFTTT.
The first section will enable you to recommend the applet by Acer - the Air Monitor. One click will enable an IFTTT applet.
The second section will allow you to create your own applet and to customize as you need. Please make sure you have installed the IFTTT app and signed in to an IFTTT account, follow the first section Enable a recommend applet to proceed.
Working with Amazon Echo Video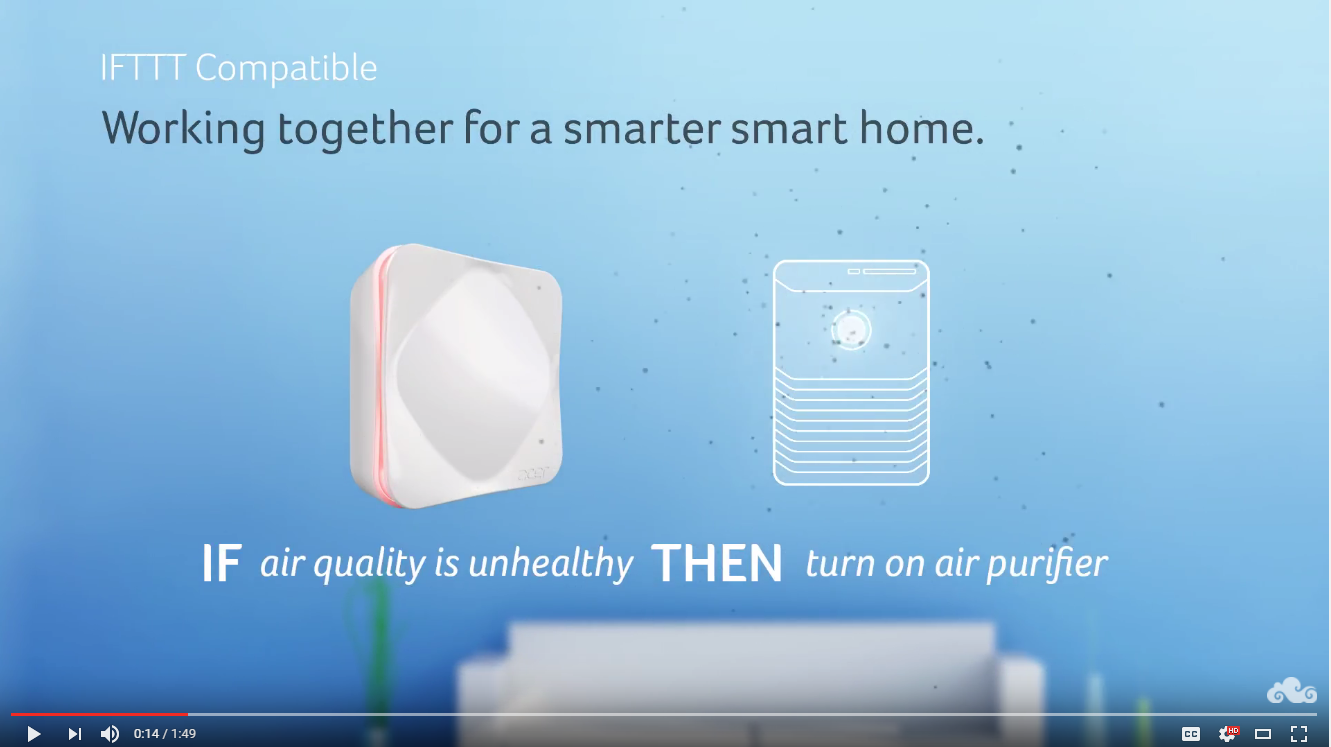 Before you begin:
Make sure that your have registered an Acer ID in Air Monitor App.

Make sure that your Air Monitor has been setup and connect to the Acer Cloud. The Wi-Fi LED indicator on right side of Air Monitor should be green color.
Note. To setup your Air Monitor connection to the Acer cloud follow the User Manual section to setup: [Setting up the device] - [Acer Cloud connection through Wi-Fi]